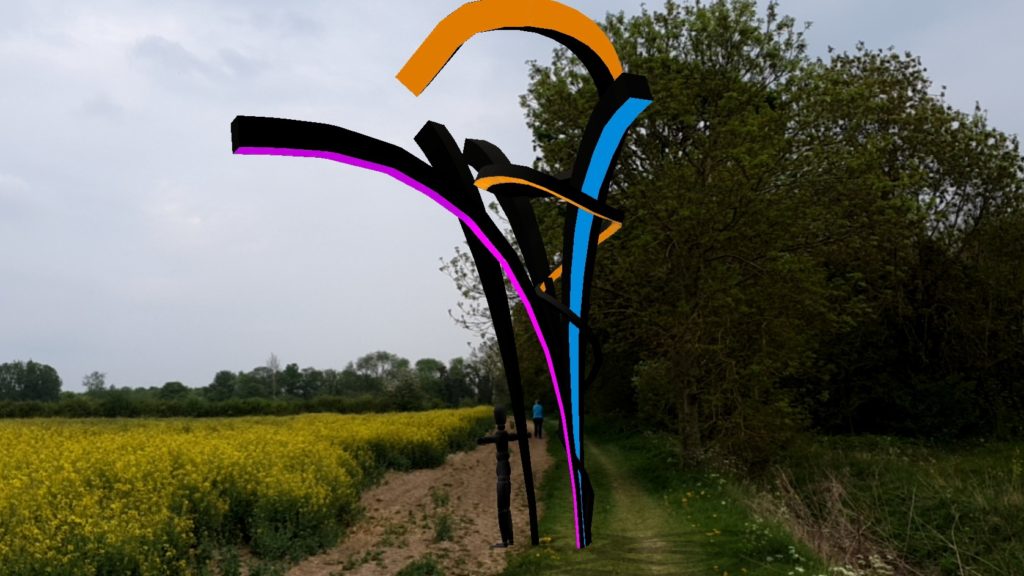 proof of concept image April 2020 from Simon Graham – The Weathe Tech developer
The Weather is a new project in development in 2 initial phases from April 2020.
Right now our aim is to make a beautiful and engrossing Augmented Reality game where you use your phone and your voice to add to a sculpture and a soundscape that we have created. We want to make something fun and beautiful for people to create with.
We have developing Unity game here  on CheeseGames, an indy game platform. There are still some glitches, (ignore the alert message at the beginning) , load it up, press begin, go to full screen option and if you can see your mouse then click it and then you can turn 360. When you press esc it will take you back to the menu, and you may need to reload.
Or here
In April 2020 we received our first support for this and other digital exploration from the fantastic people at 101OutdoorArts and this was closely followed by support from Arts Council England Covid Emergency Funding. We are now committed to creating a real App for real people to enjoy.
Hopefully in 2021 The Weather will be the App and a mid scale outdoors sound and light installation rising above the audience, filling the space with lights and multichannel sound that the audience can mould and add to.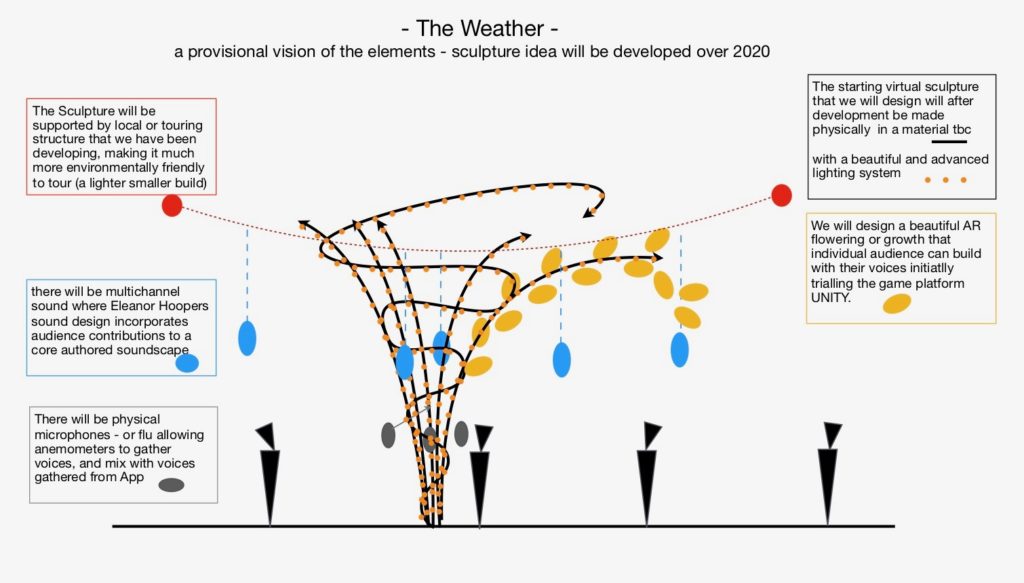 The AR element and interaction are being developed by Simon Graham, this is a proof of concept he made from a very early sketch we created of how a sculpture may look.
The current tech plan is to have a local bare bones processor running the a virtual sculpture, accepting and processing inputs from audinece and mixing them with a sound scape that Eleanor Hooper has created and sending the results both to the live sculpture and the server that runs the app.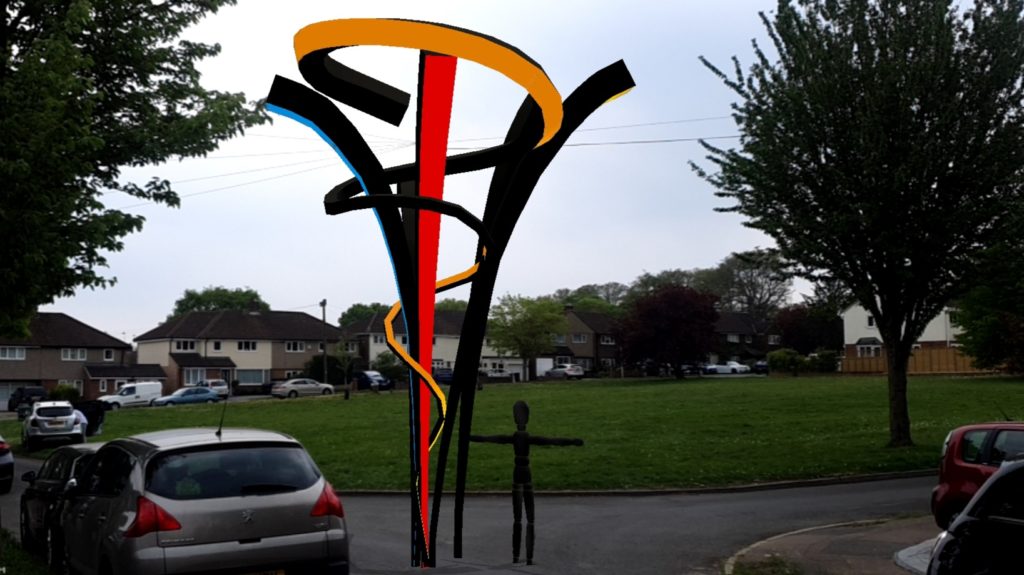 Here are some version 1 concept sketches as we imagine what the design could be within our zero constraints. Well – zero constraints for now.