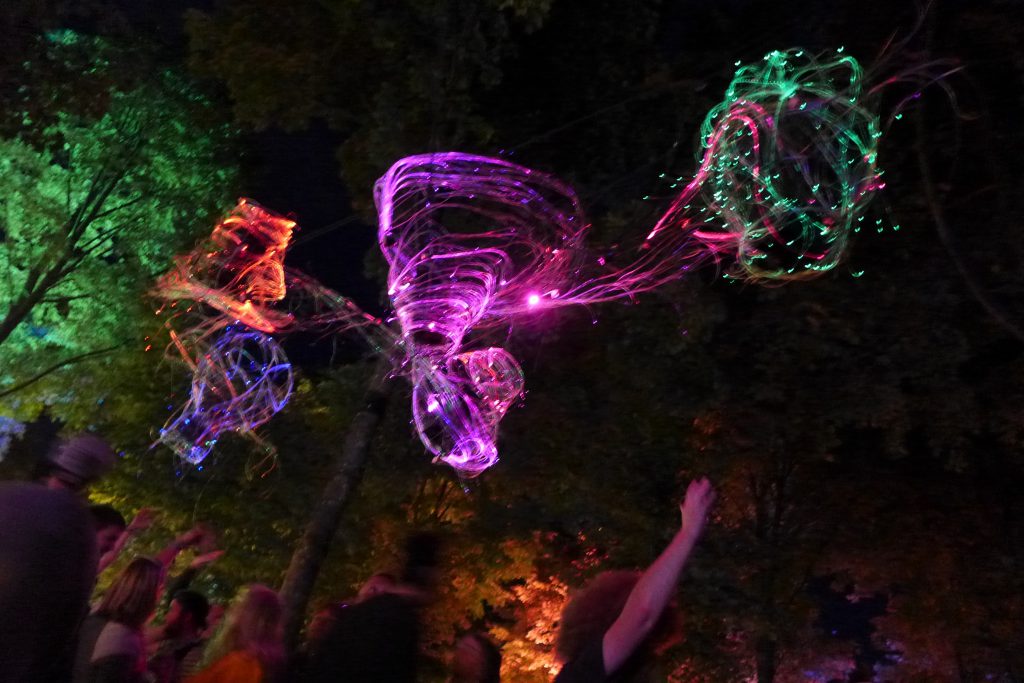 The Celestial Sound Cloud
We are really excited to be touring the Celestial Sound Cloud this Winter. Some of you may have caught Eleanor's pitch at GDIF in June. The CSC is an interactive sound and light sculpture suspended above the audience who dance to activate notes in celestial chords! It was originally a commission for Kendal Calling and Walk The Plank in June 2016 and is now touring to Bournemouth & Vauxhall with more dates to be announced.  
Don't miss the Celestial Sound Cloud at:
Arts by The Sea in Bournemouth, 14th October.
Brilliant Vauxhall, London 16th – 18th November.
We have some more winter dates to be confirmed – check out the dates page for all up dates.