Yep, the rumours are true. We finally managed a 2022 update for you all.
"Hello World!

We've made Sunshine On The Fallen Tree, toured Moths At Work Moon and Lightbulb. Celestial Sound Cloud and Bee Cart have hit the road, SEED and the Cycles are waiting in the wings and we're resting TOAST to rise again in 2023.
Eleanor and Pete are wrapping up their DYCPs and we're cooking up new ideas for neighbourhood touring. As ever check out our touring as it grows… "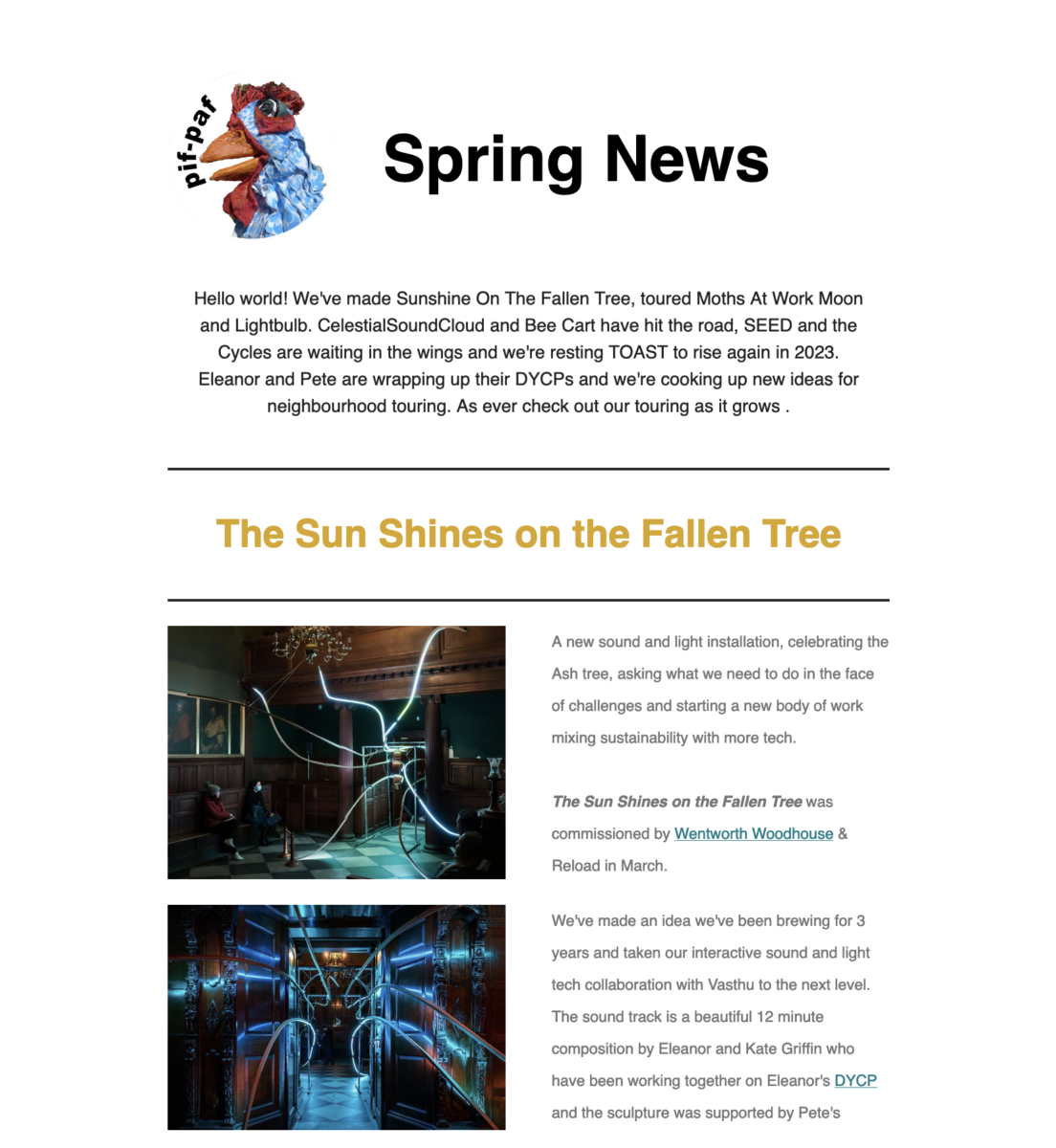 Not yet on our mailing list, but want to be?